featured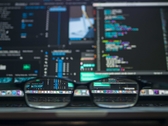 Building a Practice of Data-Driven Decision-Making: Harvesting The Data
October 30, 2019
The Forefront Center for Meetings and Conferences in Waltham, MA.
The first step towards data-driven decision-making is ensuring that key data is accessible. Before you can dive into collecting data you need to prepare by determining what data to target, who are your stakeholders, and what are the goals of your initiative.
In this workshop, we will first work on setting the stage before data harvesting and then transition to some discussion around actual harvesting of the data and lastly focus on what to do with the data once you have it.  Our afternoon will be focused on hands-on activities around data cleaning and manipulation using open source tools such as R.
We hope you will join us. Register now.
About Us

NERCOMP cultivates communities of practice around information and technology, promotes strategic partnerships, and advances innovation and leadership in educational institutions across the Northeastern United States.
Learn More About Us
Our Vendors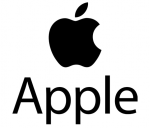 see more vendors
Latest job
Software Engineer
The Software Engineering team constructs custom web-based software systems for use by organizational stakeholders, as well as web APIs and CLI applications that integrate backend…
see more jobs