featured

ITIL Foundation with Case Study Certification
NERCOMP is pleased to offer ITIL Foundation with Case Study Certification  (including exam).
The class is offered in Waltham, Massachusetts.
PRICE:
NERCOMP Members: $1,590
Non-Members: $2,220
Your fee includes 3 days training, the online ITIL Foundation Certification exam,  coffee, tea, water and lunch daily.
New Horizons – Waltham, MA. : Wednesday, October 5, – Friday, October 7, 2016
Click on the location above for details and to register.
About Us

NERCOMP cultivates communities of practice around information and technology, promotes strategic partnerships, and advances innovation and leadership in educational institutions across the Northeastern United States.
Learn More About Us
Our Vendors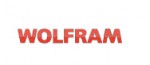 Wolfram Research
The many member schools that have existing Wolfram Research Comprehensive or Unlimited…
see more vendors
Latest job
Information Security Analyst
Information Technology Services (ITS) is a university-wide organization devoted to strategic planning, implementation and support of technology products and services to meet the teaching, learning,…
see more jobs