featured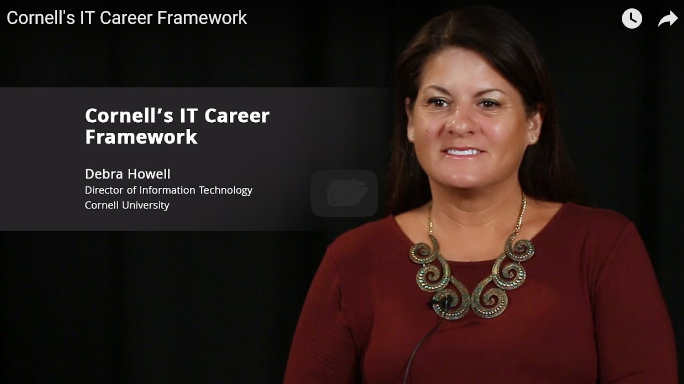 Developing and Retaining IT Staff
December 5, 2017
University of Massachusetts - Amherst
IT organizations are no longer expected to support the business, but to serve as strategic partners to drive institutional growth. IT is always evolving with alluring new technologies, dangerous obstacles, and the ability to respond quickly to changing needs.
Join us for this interactive, day-long workshop, discover how Cornell and Harvard Universities have developed programs to meet the needs of their respective kingdoms without having to remortgage the castle. Learn how to conduct a skills assessment, determine workforce needs, and address any boulders that are currently blocking the transformation of your IT organization.
Intended Audience:
Open to everyone.  It's an innovative approach with lively speakers. Anyone with staff will benefit from this workshop.
Click on 'Learn More' for details and to register.
To hear an interview with Debra Howell, one of the December 5th speakers regarding 'The Cornell IT Career Framework'  click here.
About Us

NERCOMP cultivates communities of practice around information and technology, promotes strategic partnerships, and advances innovation and leadership in educational institutions across the Northeastern United States.
Learn More About Us
Our Vendors

ECAR
ECAR, the EDUCAUSE Center for Analysis and Research, provides top- flight research…
see more vendors
Latest job
UI/UX and Data Visualization Designer
Harvard University 01-Nov-2017 UI/UX and Data Visualization Designer Harvard Kennedy School 44060BR Duties & Responsibilities The Growth Lab at Harvard's Center for International Development (CID)…
see more jobs