POSTED: June 19, 2018
Data Integration Developer
LISTING CONTACT
Nancy Desmarais | nancy.desmarais@maine.edu | 207-262-7942
COMPANY
University of Maine System
CATEGORY
Technical (Programmer, Developer, Analyst)
The Data Integration Developer (DI Developer) works closely with all members of the Data, Analytics, & Reporting Technology Services team (DARTS), as well as additional personnel within US:IT, to develop and maintain a data integration strategy to serve the University of Maine System's operational and analytical reporting and analysis needs. The DI Developer is primarily responsible for ensuring the functionality, integrity and accuracy of the data integration schema feeding the UMS data warehouse and/or data marts. The DI Developer works closely together with the Data Systems Developer (DARTS), as well as the US:IT Database Administration team, to ensure performance and accuracy of the reporting database(s). The DI Developer also contributes to DARTS documentation efforts.
Essential Duties:
• Write & modify ETL (ELT) as required to assemble functional data warehouse/data marts
• Participate in the development of star schemas & dimensional data models for data warehouse
• Coordinate with DARTS team members to ascertain data modeling and ETL (ELT) requirements
• Develop and maintain data models of operational and analytical environments
• Assist in the creation and maintenance of documentation related to operational and analytical reporting tools, and the reports and dashboards executed therein, for various groups of end users
Required: • Bachelor's degree or combination of equivalent relevant experience and education • Understanding of data warehousing & data integration methodologies • Experience writing data integration procedures • Ability to create ETL/ELT procedures leveraging Change Data Capture, Slowly Changing Dimensions, and error handling • Ability to troubleshoot a wide variety of complex data system problems • Extensive prior experience writing SQL • Prior experience with database administration Preferred: • Experience with relational & dimensional data modeling • Experience tuning ETL performance • Experience in a higher education setting, especially with higher education data
Bachelor's degree or combination of equivalent relevant experience and education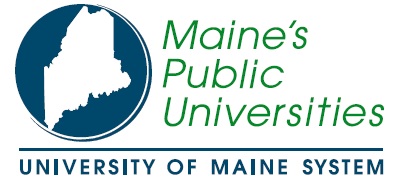 Established in 1968, the University of Maine System (UMS) unites seven distinctive public universities, comprising 10 campuses and numerous centers, in the common purposes of providing quality higher education while delivering on its traditional tripartite mission of teaching, research, and public service. Maine's largest educational enterprise, the University extends its mission as a major resource for the state, linking economic growth, the education of its people, and the application of research and scholarship. A comprehensive public institution of higher education, UMS serves nearly 30,000 students annually and is supported by the efforts of more than 2,000 full-time and part-time faculty, more than 3,000 regular full-time and part-time staff, and a complement of part-time temporary (adjunct) faculty. Reaching more than 500,000 people annually through educational and cultural offerings, the University of Maine System also benefits from more than two-thirds of its alumni population residing within the state; more than 123,000 individuals. The System consists of the following seven universities: University of Maine (UM); University of Maine at Machias (UMM); University of Maine at Augusta (UMA); University of Maine at Presque Isle (UMPI); University of Maine at Farmington (UMF); University of Southern Maine (USM); and, University of Maine at Fort Kent (UMFK).