POSTED: November 16, 2016
Director of Admissions Information Systems
COMPANY
St. Lawrence University
CATEGORY
Senior/Mid Level Management
St. Lawrence University invites applications for Director of Admissions Information Systems to begin January, 2017. Reporting to the Director of Admissions and in collaboration with the Vice President for Admissions and Financial Aid, the Director of Admissions Information Systems will create, implement, and maintain technology and operational processes to assist in the recruitment of prospective students.
Primary Responsibilities:
• Oversees the admissions database (CRM) using technology such as SQL, HTML, XML and Access.
• Analyzes, identifies, troubleshoots, and solves complex technical and functional issues to increase operational functionality.
• Oversees the integration of Common Application data, document management and application processing within the CRM.
• Conducts analyses to include data mining, market segmentation, and predictive modeling in conjunction with the Office of Institutional Research.
• Serves as internal expert to admissions counseling and operations staff in providing systems orientation training and the production of training materials such as process and procedures manuals.
• Manages prospective student inquiry streams through vendors and other strategic partners for upload into the CRM.
• Develops and maintains reporting tools for use by operations staff, counselors, and the Office of Institutional Research.
• Develops and analyzes outcome assessments to effectively evaluate communications and marketing strategies to increase effectiveness.
• Develops and implements a testing strategy to ensure data integrity.
• Oversees system configuration updates related to CRM.
• Collaborates and supports the implementation and integration of CRM to the SIS for use by the Financial Aid Office.
• Provides support to the Financial Aid Office for decision validation and reporting needs from the CRM.
• Coordinates and manages both electronic and paper communications as well as providing data exports for use by outside vendors.
• Manages a cohesive operations staff to encourage a sense of teamwork, and camaraderie; providing motivation and fostering an environment that enables professional and personal growth.
• Engages with Institutional Technology in a collaborative and cooperate partnership.
Interested applicants must apply online at http://employment.stlawu.edu, uploading all required materials which are defined in the "special instructions to applicant" section. Review of applications will begin immediately and continue until the position is filled.
All offers of employment are contingent upon the finalist successfully passing a background (including criminal records) check.
• Minimum three years previous professional experience required. • Previous work experience in higher education related student information systems, health care patient management systems, or work with large data sets as a data researcher or analysis preferred. • Knowledge of Ellucian Colleague and SQL databases preferred. • Strong foundation in data collection, reporting, and statistical analysis preferred. • Excellent communication (verbal/written) and organizational skills to work in a fast paced high stakes environment • Collaborative with the ability to problem solve and the skill necessary to design and implement change in technical systems. • Ability to multitask and prioritize the work of oneself and support staff with competing deadlines • Technical proficiency with a desire to learn and change to new technological advances is critical. • Previous supervision of support staff preferred.
Bachelor's degree required.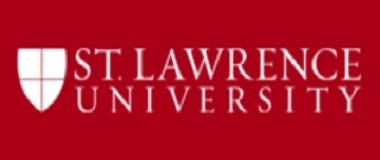 Located at 23 Romoda Drive, Canton, NY, St. Lawrence University is a coeducational, private, independent liberal arts institution of about 2,400 students from more than 40 states and 40 nations. The educational opportunities at St. Lawrence inspire students and prepare them to be critical and creative thinkers, to find a compass for their lives and careers, and to pursue knowledge and understanding for the benefit of themselves, humanity and the planet. Through its focus on active engagement with ideas in and beyond the classroom, a St. Lawrence education leads students to make connections that transform lives and communities, from the local to the global. The University is committed to and seeks diversity among its faculty, staff and students. Such a commitment ensures an atmosphere that is diverse and complex in ways that are intellectually and socially enriching for the entire campus community. Applications by members of all underrepresented groups, as well as from individuals with experience teaching or working in a multicultural environment, are encouraged. St. Lawrence University is an Equal Opportunity Employer. For additional information about St. Lawrence, please visit http://www.stlawu.edu.