POSTED: December 3, 2018
END USER SUPPORT ANALYST
CATEGORY
Technical (Programmer, Developer, Analyst)
The End User Support Analyst is responsible for assessing, analyzing, and identifying sources of technical problems and implementing appropriate technical solutions in response to requests from a diverse group of campus constituencies (faculty, administrators, staff, and students). Duties include analyzing various system components within a complex operating system and application environment (including Windows, Macintosh, and Linux operating systems, Microsoft Office, Adobe Creative Suite, and other discipline-specific software) and coordinating service team activities related to problem identification and resolution. In addition, the position provides technical consulting and training support services to all faculty, staff, and students, while also analyzing and researching new technologies for possible deployment to the campus community.
Qualifications: A minimum of 2 years experience providing advanced Tier 2 technical support of various computing environments including Windows, Macintosh, and Linux operating systems is required. The following experience is desired: providing user support in a higher education environment; experience with operating systems and applications commonly used in Windows, Macintosh, and Linux platforms; experience with Help Desk ticketing systems (Team Dynamix is a plus), experience with HP printers; familiarity with imaging of Windows and Macintosh systems using software such as KACE, Jamf, Ghost, NetBoot/NetRestore, etc., excellent communication skills (written and oral), general networking (TCP/IP) knowledge, demonstrated planning and organizational skills, familiarity with audio, video, and other multimedia technology. Experience with server operating systems such as Windows Server or Red Hat Enterprise, A+, HP Certification, Apple Certification, HDI, and other hardware and software support certifications is considered a plus.
A Bachelor's degree or an Associate's degree with an equivalent amount of related experience, in lieu of the Bachelor's degree, is required.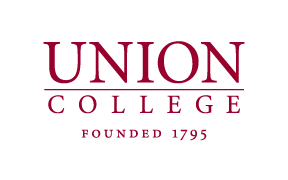 Union College Officially chartered in 1795, Union College is the fifth oldest liberal arts college in the country. Located in the Capital District of New York State, Union is a highly selective residential and undergraduate college, home to 2,200 students and 220 faculty, and offering 44 majors. Union was the first liberal arts college to rethink the traditional liberal arts education and adopt an engineering curriculum. That pioneering approach continues today with an education that encourages students to work beyond the limits of disciplinary boundaries, allowing them to think globally and lead innovatively in a world where problem solving requires breadth across humanities, arts, social sciences, science, and engineering. Union College offers an exceptional benefits package that includes medical, dental, and vision insurance, life and disability coverage, a generous 11% retirement plan contribution and tuition remission. Diversity at Union College Union College is an equal opportunity employer and strongly committed to student and workforce diversity. Increasing diversity on campus is a critical priority for Union, one that is integral to our mission of preparing students for a globally interconnected world. Union provides a blend of intellectual, social and cultural opportunities to facilitate the integrated academic, social and personal development of a diverse community. We value and are committed to a host of diverse populations and cultures including, but not limited to, those based on race, religion, disability, ethnicity, sexual orientation, gender, gender identity, national origin and veteran status. Union College is committed to providing access and will provide reasonable accommodation in its application process to individuals with disabilities that request such accommodations. Non-Discrimination Policy Union College will not discriminate in the recruitment or selection of faculty and employees, or in any other area of employment, on the basis of age, sex, race, national origin, religion, religious belief, disability, sexual orientation, gender identity or expression and veteran status. In this regard, opportunities for advancement will be made available without bias. The College is also subject to state and federal laws, supports efforts to attract and retain fully qualified women and other minority group members for faculty and other positions. Union College will comply with the letter and intent of all State and Federal laws and applicable orders pursuant to Equal Employment Opportunity and Affirmative Action.