POSTED: January 14, 2020
Information Technology Infrastructure Technician
LISTING CONTACT
Krista Denno Bader | kdenno@mtholyoke.edu | 4135382797
COMPANY
Mount Holyoke College
LOCATION
South Hadley, MA
CATEGORY
Technical (Programmer, Developer, Analyst)
The Technology Infrastructure and Systems Support group, within the Library, Information, and Technology Services (LITS) Division at Mount Holyoke College is seeking qualified candidates for an Information Technology Infrastructure Technician position. This position is a member of the Network, Systems and Applications Support team which focuses on providing and supporting the network and systems infrastructure that supports the operations of the College.
For more information, qualifications, or to apply, please see the detailed position description at:
https://jobs.mtholyoke.edu/index.cgi?&JA_m=JASDET&JA_s=950
Essential job functions include: the installation, management, field support, troubleshooting of low-voltage and network attached devices and equipment managed and maintained by LITS. This includes critical IT services such as the campus phone and ID (OneCard) systems, streaming and cable TV services, network infrastructure, and an array of alarm and public safety systems.
Please refer to full job description for more details.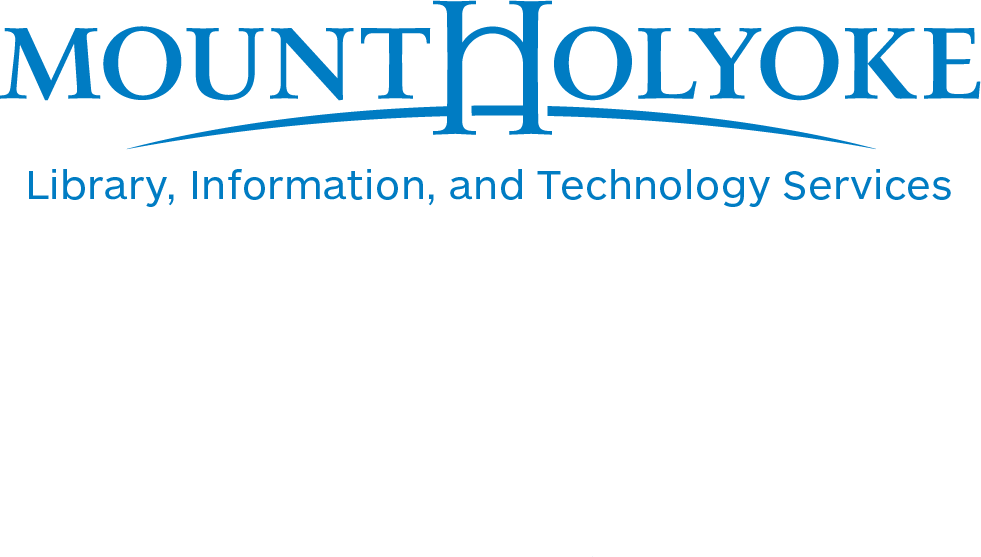 Located in South Hadley, Massachusetts, Mount Holyoke College is a highly selective, nondenominational, residential, research liberal arts college for women that is gender diverse. Mount Holyoke is renowned for educating women leaders, from medical pioneers to Pulitzer Prize–winning playwrights. The oldest of the Seven Sister colleges, we are a noted leader in liberal arts education with a mission grounded in the conviction that women can — and should — make a difference in the world. Mount Holyoke College is a member of the Five College Consortium with an active and cooperative library community consisting of Amherst, Hampshire, Mount Holyoke, and Smith Colleges and the University of Massachusetts.