POSTED: January 7, 2019
Instructional Technologist for Arts & Media
COMPANY
Mount Holyoke College
LOCATION
South Hadley, MA
The Digital Pedagogy department in Mount Holyoke College's division of Library, Information, and Technology Services (LITS) is seeking a diverse pool of candidates for the full-time position of Instructional Technologist for Arts and Media.
In this position, the successful candidate will collaborate with colleagues to develop and deliver high-quality instructional technology services and support to faculty and students, with special attention paid to the technical and pedagogical needs of the visual and performing arts disciplines.
For more information, qualifications, or to apply, please see the detailed position description at https://jobs.mtholyoke.edu/index.cgi?&JA_m=JASDET&JA_s=799
3-5 years post-graduate experience providing instructional technology consulting, outreach, teaching, and support in an educational setting.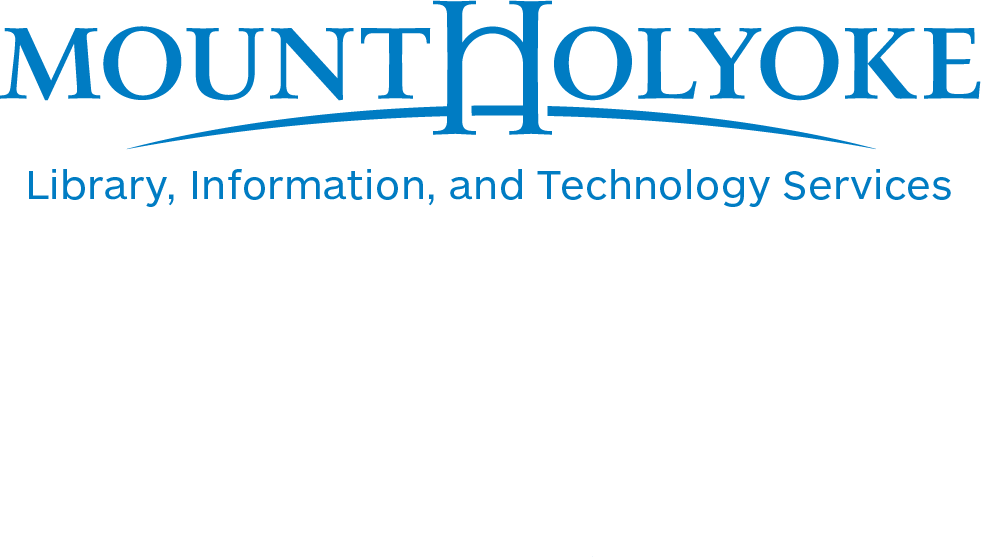 Mount Holyoke College is an undergraduate liberal arts college for women with 2,200 students and 220 faculty. Mount Holyoke is located about 90 miles west of Boston in the Connecticut River valley, and is a member of the Five College Consortium consisting of Amherst, Hampshire, Mount Holyoke, and Smith colleges and the University of Massachusetts. Mount Holyoke is committed to enriching the educational experience it offers through the diversity of its faculty, administration, and staff members. Mount Holyoke seeks to recruit and support a broadly diverse team who will contribute to the College's excellence, diversity of viewpoints and experiences, and relevance in a global society. In furtherance of institutional excellence, the College encourages applications from individuals from underrepresented groups, including faculty, staff, and administrators of color, diverse gender identities, first generation college students and individuals who have followed non-traditional pathways to college, and individuals with a demonstrated leadership commitment to including diverse backgrounds and perspectives.