POSTED: October 5, 2018
Learning Environments Services Coordinator
CATEGORY
Customer Support
The basic purpose of this position is to provide day-to-day coordination of learning technology services and Tier 2 support of technologies within electronic classrooms and other Union facilities as well as audio-visual (A/V) support for academic classes and special events. This position provides a wide range of services and support needs for the campus community. This is a full-time, 12-month, non-exempt position. Work hours will be arranged to meet needs, which include evening and weekends. This position reports to the Assistant Director of Learning Environments.
AVIXA CTS and Crestron certifications preferred. A minimum of 6 months hands-on experience with audio, video and projection systems; 2+ years preferred. Knowledge of Windows and Apple operating systems; some understanding of networks and printers. Experience with and knowledge of sound, lighting and video systems. Understanding of professional video production procedures, practices, techniques, and terminology, as well as principles of analog and digital video capture is required. Must be able to navigate stairs while carrying equipment weighing up to 25 pounds. Proficiency with A/V and associated equipment, such as Crestron control systems. Experience with the operation of video cameras and recorders, lighting, sound reinforcement, video switching, character generation, graphics manipulation, audio recording equipment, file compression, post-production equipment, and professional video editing software. Ability to troubleshoot software systems to identify and resolve problems, restore service, and/or assure system integrity. Able to prioritize and complete multiple time-critical tasks to meet classroom and special event needs. Good interpersonal, organizational, communication and problem-solving skills; ability to work independently. Excellent verbal and written communication skills needed. Successful experience in a service-oriented position.
Associate degree required in Applied Sciences, Computer Information Systems, Communications, or Audio Production Technologies; Bachelor's Degree and/or equivalent experience preferred. A combination of professional experience, coursework and training will also be considered.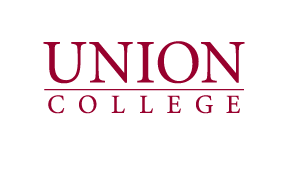 Union College - Redefining liberal education for the 21st Century Founded in 1795, Union College was the first college chartered by the Board of Regents of the State of New York. We are a small, residential, independent liberal arts college committed to integrating the humanities and social sciences with science and engineering in new and exciting ways. Union's rigorous academics take place in a diverse, welcoming campus environment that supports your personal growth, provides you with a wealth of opportunities to find and pursue your passions, and inspires you to engage with the local and global community through meaningful projects and volunteer work. At Union, you'll find a vibrant community of learners and scholars, of leaders and change agents—people whose ambition, energy and desire to make things happen are contagious. The intellectual and creative spark can be felt in our academic buildings, Minerva Houses, labs, library, studios and recital rooms—anywhere you go on our historic campus. We have a long tradition of innovation and of educating creative problem-solvers, a tradition which continues to flourish and to define who we are today. Union College is an equal opportunity employer and strongly committed to student and workforce diversity