POSTED: April 1, 2019
Learning Environments Services Specialist
LISTING CONTACT
Denise Snyder | snyderd2@union.edu | (518) 388-6108
CATEGORY
Technical (Programmer, Developer, Analyst)
Work Days: Monday-Friday
Shift Start/End Time: 8:00 am-4:24 pm
Hours Per Week: 37 (Overtime eligible at 40+ hrs/week)
Weeks Per Year: 52
This position reports to the Assistant Director of Learning Environments. The basic purpose of this position is to provide day-to-day office management of work orders for learning technology environment services and Tier I support of technologies within electronic classrooms and other Union facilities, as well as audio-visual (A/V) support for academic classes and special events. This position provides a wide range of services and support needs for the campus community. This is a full-time, 12-month position. On a limited basis, work hours will be arranged to meet campus needs and may include evenings and weekends.
6+ months hands-on experience with audio, video and projection systems; knowledge of Windows and Apple operating systems; must be proficient with A/V and associated equipment; must be able to install computer hardware and run diagnostic programs; must be able to work with a diverse group of individuals.
AS degree in Applied Sciences or Computer Information Systems required; BS degree preferred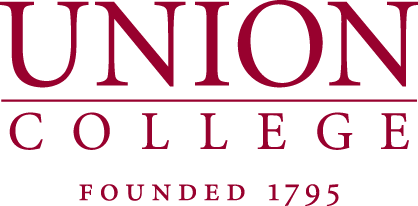 Union College Officially chartered in 1795, Union College is the fifth oldest liberal arts college in the country. The College, which is residential and undergraduate, is home to 2,200 students and 220 faculty, and offers 44 majors. Union was the first liberal arts college to rethink the traditional liberal arts education and adopt an engineering curriculum. That pioneering approach continues today with an education that encourages students to work beyond the limits of disciplinary boundaries, allowing them to think globally and lead innovatively in a world where problem solving requires breadth across humanities, arts, social sciences, science, and engineering. Diversity at Union College Union College is an equal opportunity employer and strongly committed to student and workforce diversity. Increasing diversity on campus is a critical priority for Union, one that is integral to our mission of preparing students for a globally interconnected world. Union provides a blend of intellectual, social and cultural opportunities to facilitate the integrated academic, social and personal development of a diverse community. We value and are committed to a host of diverse populations and cultures including, but not limited to, those based on race, religion, disability, ethnicity, sexual orientation, gender, gender identity, national origin and veteran status. Union College is committed to providing access and will provide reasonable accommodation in its application process to individuals with disabilities that request such accommodations. Non-Discrimination Policy Union College will not discriminate in the recruitment or selection of faculty and employees, or in any other area of employment, on the basis of age, sex, race, national origin, religion, religious belief, disability, sexual orientation, gender identity or expression and veteran status. In this regard, opportunities for advancement will be made available without bias. The College is also subject to state and federal laws, supports efforts to attract and retain fully qualified women and other minority group members for faculty and other positions. Union College will comply with the letter and intent of all State and Federal laws and applicable orders pursuant to Equal Employment Opportunity and Affirmative Action. All new hires of Union College are subject to a thorough education, work experience, and criminal history background check.