POSTED: August 24, 2018
Senior Records Officer (Technical)
LISTING CONTACT
Office of Human Resources | humanresources@ccri.edu | 401-825-2311
COMPANY
Community College of Rhode Island
CATEGORY
Technical (Programmer, Developer, Analyst)
SALARY
Range begins at $44,780; Hiring salary commensurate with education and experience
With an understanding of records/registrar office policies and procedures, provide technical support for the activities of Office of the Registrar and Office of Enrollment Services as directed.
DUTIES AND RESPONSIBILITIES:
• Serve as the technical coordinator for the DegreeWorks degree audit system, including, maintaining, & updating program/curriculum requirements using the DegreeWorks "Scribe" programming language.
• Test new upgrades to DegreeWorks as new versions become available to the college.
• Respond to user needs relating to information flow and inquires on DegreeWorks entries. Plus, identify training needs and prepare training manuals related to DegreeWorks.
• Serve as the technical coordinator for the CollegeNet 25Live Event Scheduling System, LeepFrog CourseLeaf Section Scheduler software, and emerging records related software.
• Assist the Director with any issues and upgrades related to Banner Student Information System.
• Serve as part of the Records Department team on projects related to degree completion and graduation. Work with IT to manage and coordinate completion of degree audits for student planning to graduate each semester.
• Coordinate and implement various projects as assigned by the Director of Records.
• Coordinate the reporting of enrollment and graduation data to the National Student Clearinghouse.
• Serve as a liaison with admissions, advising & counseling, academic departments and other offices on issues related to the records department.
• Identify, research, and recommend enhancements to office procedures and policies and implement as approved.
• Assist in coordinating records activities with the functions, policies and procedures of other administrative offices, academic departments, the Marketing and Communications Department, committees and personnel.
• Represent the records department on various committees, as assigned by the director.
• Manage data using various reporting tools, pivot tables, etc. as requested by the director.
• May work some evening/non-standard hours.
• Supervise, train and evaluate student staff as needed.
• Demonstrate a commitment to the philosophy and mission of a comprehensive community college.
• Work collaboratively with others and provide quality customer service in a diverse and inclusive environment.
• Other related duties as assigned.
• Bachelor's degree preferred OR Associates degree plus ten years of successful work experience in records and enrollment services at a college/university required. • Knowledge of student information systems required – Ellucian Banner ERP – enterprise resource planning software and DegreeWorks degree evaluation software required. • Demonstrated ability to represent the College positively and effectively with prospective students, faculty, staff, alumni, media, and the public. • Demonstrated ability to write and speak effectively.
• Bachelor's degree • Advanced knowledge of various software; such as Excel, ARGOS reporting tool, and SQL programming helpful. • Knowledge of 25Live event scheduling software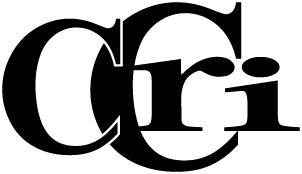 From its modest beginning with 325 students in 1964, to its present enrollment of almost 18,000 students, Community College of Rhode Island has grown to meet the goals of its founders. For 45 years, the College's challenge has been to provide academic transfer programs, career oriented training and student support services of the highest caliber. Community College of Rhode Island offers programs in academic and vocational-technical areas as well as a full complement of programs and services for full and part-time students, for recent high school graduates and for older, adult learners. The student body at the Community College of Rhode Island enjoys considerable diversity in ages, cultures and experiences. Sixty-two percent are women, 70 percent are part-time, 38 percent are from an ethnic minority group, and 60 percent are 25 years of age or older. Many graduating students transfer to four-year colleges and universities. Others complete career-oriented programs which can lead to immediate employment in technical fields. CCRI's faculty totals approximately 300 full-time members. Community College of Rhode Island grants the Associate in Arts (A.A.), the Associate in Science (A.S.), the Associate in Applied Science (A.A.S.), the Associate in Applied Science in Technical Studies (A.A.S.-T.S.) and the Associate in Fine Arts (A.F.A.) degrees. Several one-year certificates are also awarded. CCRI opens its facilities for public use, sponsors programs on issues of public concern, and offers workshops and seminars for small businesses, for government agencies and for individuals seeking to improve their skills or enhance their lives. In every sense, CCRI strives to be Rhode Island's community college meeting the educational needs of the people of this state.