POSTED: August 24, 2018
Vice President of Finance and Strategy
LISTING CONTACT
Office of Human Resources | humanresources@ccri.edu | 401-825-2311
COMPANY
Community College of Rhode Island
CATEGORY
Executive Level Management
SALARY
Salary commensurate with education and experience
The College is seeking a bold and innovative leader who will work collaboratively with the CCRI leadership team to ensure dramatic increases in CCRI student success and equity over the next several years. Reporting directly to the President, the Vice President will serve as the college's Chief Financial Officer and as a member of the President's Senior Leadership Team. The VPFS will lead strategic planning, financial management, and information technology for the college with a high degree of integrity, accountability and transparency.
The Vice President is responsible for the leadership and oversight of the budget development process, budget analysis and management, accounting, information technology, payroll, auxiliary services, bursar, asset protection, and bond fund management.
In addition, the Vice President will serve as the college's fiscal liaison to the Rhode Island Council on Postsecondary Education, and will advise CCRI's senior leadership team regarding laws, regulations and legislative processes affecting financial affairs. In addition, the VPFS will participate in union bargaining processes.
This leader will be expected to incorporate higher education and community college best practices into the vision, strategy and practices of the division.
- A Bachelor's Degree in a related field is required -Significant and diversified leadership experience in finance, budgeting, financial planning, and IT systems with at least five years of progressive management responsibility in a business, educational or non-profit setting. -Ability to drive business strategies and resources to advance the college's mission and strategic plan. -Knowledge and experience with strategic planning and alignment of resources to strategy. -Knowledge of best practices and continuous improvement processes, including a demonstrated understanding of the needs of a learner-centered organization. -Ability to work effectively with a variety of constituents, including faculty and staff, community representatives, and political officials. -Ability to manage and communicate information to a wide range of constituencies with a high degree of diplomacy and discretion. -Must be a positive, student-centered leader with strong interpersonal and negotiating skills. -Must have a demonstrated track record of implementing alternative funding strategies, and engaging stakeholders in planning and decision-making. -Experience in managing technology initiatives and knowledge of large enterprise resource planning and management systems. -Ability to communicate effectively.
-Master's Degree is preferred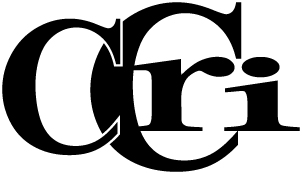 From its modest beginning with 325 students in 1964, to its present enrollment of almost 18,000 students, Community College of Rhode Island has grown to meet the goals of its founders. For 45 years, the College's challenge has been to provide academic transfer programs, career oriented training and student support services of the highest caliber. Community College of Rhode Island offers programs in academic and vocational-technical areas as well as a full complement of programs and services for full and part-time students, for recent high school graduates and for older, adult learners. The student body at the Community College of Rhode Island enjoys considerable diversity in ages, cultures and experiences. Sixty-two percent are women, 70 percent are part-time, 38 percent are from an ethnic minority group, and 60 percent are 25 years of age or older. Many graduating students transfer to four-year colleges and universities. Others complete career-oriented programs which can lead to immediate employment in technical fields. CCRI's faculty totals approximately 300 full-time members. Community College of Rhode Island grants the Associate in Arts (A.A.), the Associate in Science (A.S.), the Associate in Applied Science (A.A.S.), the Associate in Applied Science in Technical Studies (A.A.S.-T.S.) and the Associate in Fine Arts (A.F.A.) degrees. Several one-year certificates are also awarded. CCRI opens its facilities for public use, sponsors programs on issues of public concern, and offers workshops and seminars for small businesses, for government agencies and for individuals seeking to improve their skills or enhance their lives. In every sense, CCRI strives to be Rhode Island's community college meeting the educational needs of the people of this state.