Become a NERCOMP Solutions Provider!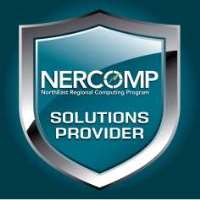 NERCOMP Solutions Provider Benefits:
Access to approximately 280 NERCOMP member schools
NERCOMP hosted vendor webinars to highlight your products and services
NERCOMP website presence – details of your agreement, webinars, etc.
NERCOMP email communications highlighting vendor agreements and webinar opportunities
Early opportunity to register for NERCOMP/EDUCAUSE Annual Conference and identification at conference as NERCOMP Solutions Provider
NERCOMP has License Agreement opportunities available for vendors!
Enter into a 3 year agreement with NERCOMP that offers negotiated discounted pricing to NERCOMP member institutions
Learn more about the Vendor Application Process! Inquire further or get started below.
Once your information is received you will be contacted to set up an informational conference call. If the parties agree to move forward the agreement will be put into the V&L Pipeline, vendors will be provided with NERCOMP standard Terms and Conditions and the negotiation process will begin.
The NERCOMP V&L committee will work with the vendor on pricing and contractual language, and the agreement will ultimately be taken to the full NERCOMP board for approval. The complete process typically takes between 4 to 6 months.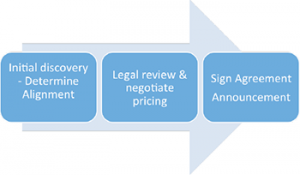 Questions? Contact us!