Become a NERCOMP Solutions Provider!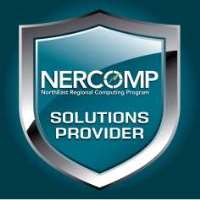 By becoming a vendor for NERCOMP, your company has access to our extensive membership base of collegiate and university IT professionals. Our member institutions are located in the northeast and include some of the most prestigious academic institutions in the country.
Within the overarching goal of best serving our members, NERCOMP has specific goals for vendor and licensing agreements which define how to prioritize the range of possible services the V&L committee provides. In particular, our specific goals for agreements are to:
1) Save our members as much money on licensing agreements as possible for vendors and products they already use or are likely to use in the future
2) Simplify the licensing process for our members by negotiating and/or clarifying legal issues and/or terms with vendors, especially for complex agreements which can be difficult or time consuming for members to evaluate on their own
3) Provide our members greater influence in the marketplace by creating a united group of institutions working together for mutual benefit
4) Evaluate innovative new products or product areas and highlight up and coming vendors for consideration by our membership
NERCOMP Solutions Provider Benefits:
Access to approximately 280 NERCOMP member schools
NERCOMP hosted vendor webinars to highlight your products and services
NERCOMP website presence – details of your agreement, webinars, etc.
NERCOMP email communications highlighting vendor agreements and webinar opportunities
Early opportunity to register for NERCOMP/EDUCAUSE Annual Conference and identification at conference as NERCOMP Solutions Provider
NERCOMP has License Agreement opportunities available for vendors!
Enter into a 3 year agreement with NERCOMP that offers negotiated discounted pricing to NERCOMP member institutions
Learn more about the Vendor Application Process! Inquire further or get started below.
Once your information is received you will be contacted to set up an informational conference call. If the parties agree to move forward the agreement will be put into the V&L Pipeline, vendors will be provided with NERCOMP standard Terms and Conditions and the negotiation process will begin.
The NERCOMP V&L committee will work with the vendor on pricing and contractual language, and the agreement will ultimately be taken to the full NERCOMP board for approval. The complete process typically takes between 4 to 6 months.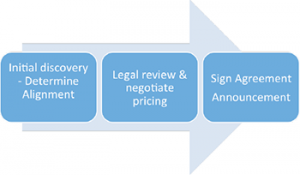 Questions? Contact us!