NERCOMP LIVE! Day 2
Day Two- Tuesday, March 30, 2021:
All times are in Eastern Standard Time
8:30am - 9:00am   Copper Beech: Guided Movement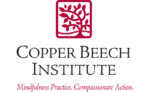 Description: Join our partners at Copper Beech Institute for a rejuvenating, all-levels guided yoga and mindful movement session.
9:00am - 10:00am  Higher Education Bingo! Presented by Honorlock
Description: Need a break? Try your luck and join Honorlock's bingo extravaganza hosted by Nick Ferrari! Winners will be given an exclusive Honorlock Yeti tumbler. We look forward to seeing you there!
10:00am - 11:00pm  Mentoring Session 4
Women in IT
Rachael Schnepper of Wesleyan University
11:00am - 12:00pm  Mentoring Session 5
Instructional Design
Jessica Egan of Holyoke Community College
Justin Lauzon of Tufts University
12:00pm - 1:00pm  Lunch Break
1:00pm - 5:00pm  Unconferences (choose 1 of 4)
- Teaching & Learning,
- Libraries
- Leading from Anywhere
- Buzz Track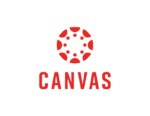 5:00pm - 6:00pm Life is a great big Canvas! (a wine and painting event)
Description: Join Instructure for a sip and evening of paint by numbers.  Painting kits will be mailed.  Pre-registration directly with vendor will be required.  Slots are limited. THIS EVENT IS NOW FULL