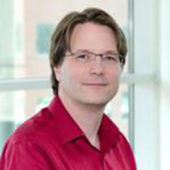 Fred Kass is Director of Networking and Infrastructure Services at Trinity College. He is responsible for budgeting, planning and operations of most back-end components of Information Services including campus networks, wireless, servers, storage arrays, firewalls, machine rooms, network closets, security cameras, underground low voltage cables, client computers, telephones, cable television, and access control devices.
Throughout his twenty-year higher education information technology career, he has been a strong proponent of inter-institutional collaboration. Besides his work with NERCOMP, Fred currently serves on the Connecticut Commission for Educational Technology Infrastructure Advisory Council. He is also active with the Connecticut Higher Education Roundtable on Information Security (CHERIS), CTW (Connecticut College, Trinity College, Wesleyan University) Consortium and the Consortium of Liberal Arts Colleges. Fred previously worked closely with the Five Colleges Consortium while working for Mount Holyoke College.
Fred has hosted training for the Internet2 Shibboleth group and is currently Principle Investigator for the National Science Foundation grant CC*DNI Campus Design: Trinity College Next Generation Science Network and DMZ.
Fred has an MBA from the University of Massachusetts Isenberg School of Management and is an alum of the NERCOMP Managers series and the EDUCAUSE Leadership Institute.