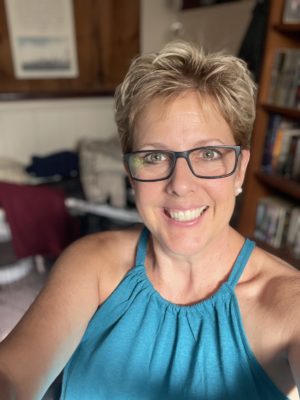 Karen is the Associate Vice President for Information Technology at Wesleyan University where she has oversight for the user services, technical services, and academic technology teams. Combined, they provide the foundational support for all other IT operations in the University, develop strategic input regarding systems and infrastructure, and provide support for teaching and learning through the use of technology. Karen oversees the ITSM initiative for Wesleyan and is responsible for initiating department-wide changes to IT processes including incident and change management, configuration management, and the service catalog.
Karen was a member of EDUCAUSE's Senior Director Institute faculty, both online and in-person.  She served as Chair of NERCOMP from 2017-2019 . Karen is an experienced presenter, having spoken at the NERCOMP Annual Conference, ServiceNow Knowledge, EDUCAUSE Annual Conference and other professional workshops. Active in campus life, Karen is committed to crossing functional and departmental lines to bring solutions to the Wesleyan community.
Karen served as co-chair of CT Education Network's Education (CEN) Education Advisory Committee and has served on CEN's strategic planning team.