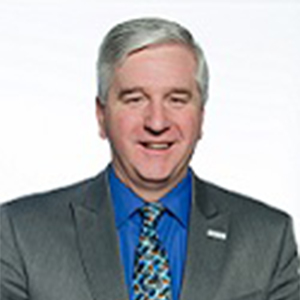 Kevin is the Interim Deputy Chief Information and Security Officer at Central Connecticut State University.   In this role, Kevin is responsible for various special projects, as well as the information security posture of the university.  Kevin has assumed a leadership role in the COVID contact tracing efforts for the university, teaming up with the campus' Medical Director, coordinating a contact center staff of over 20, and providing analytics for the management team.
Prior to his time at Central, Kevin was the Chief Information Officer at Nichols College from 2005-2020. In addition to his responsibilities as CIO, Kevin assumed management responsibilities for the Division of Graduate and Professional Studies at Nichols from February, 2012 through June, 2013. In this transitional role, Kevin was tasked with reorganizing and sharpening the organizational structure, integrating academic oversight with the day division, and increasing enrollment.
Kevin finds the most interest in working on opportunities to enhance the living and learning environment at Nichols. As such, Kevin actively engages with faculty and students on a regular basis. Although not an academic by trade, Kevin has not been a stranger in the classroom. He is a frequent guest lecturer on topics such as information security and systems strategies. Kevin has also taught classes on project management and information technology strategies.
Kevin is completing his first term as an elected member of the NERCOMP Board. Prior to that Kevin served as an appointed member of the NERCOMP Board of Trustees for two years. In his tenure on the Board, Kevin has become an active and engaged member of both the Vendor and Licensing and the Professional Development Committees. Kevin was also part of the team that spearheaded the replacement and upgrade of the NERCOMP website and its integrated association management system.
Kevin served as the chair of the committee for the NERCOMP annual conference in March, 2017, and before that served as the vice-chair of the annual conference committee in March, 2016. Kevin served as a member of the conference committee the previous three years; with the last two of those years serving as a track chair. In the area of professional development, Kevin has facilitated a PDO day on the topic of document management and workflow technologies.
Prior to Nichols College, Kevin was the Regional Information Technology Director for GKN Sinter Metals in Worcester, MA; overseeing manufacturing technology operations at six plants in Massachusetts and Wisconsin. Kevin has over 30 years of experience in information technology, spanning industries such as high tech manufacturing, managed health care, and automotive parts manufacturing. During his professional career, Kevin has served as the Chairman and Treasurer of the MFG/PRO New England User's Group, and was a member of the Oracle Automotive Customer Advisory Board.
Kevin has an M.S. degree in Computer Information Systems from Bentley University, and a B.S. degree in Business Administration from Western New England University.