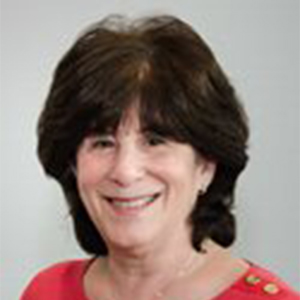 Robin is the Director of Education Technology and Interactive Media at Framingham State University. At the university, Robin leads a five person team responsible for implementing strategies for the integration of technology throughout the curriculum. She also directs the development and management of technology services used for learning and instruction as well as interactive media for university communications, dissemination of unrestricted information, and constituent engagement.
Collaboration is part of her make-up as is reflected by her committee work on campus and involvement with Massachusetts Colleges Online (MCO), the NENY Blackboard User Group, IMS Global Learning Consortium and NERCOMP. She has served as a member of the NERCOMP Conference Planning Committee, leads the Blackboard User Group session with colleague Andrea Milligan and has presented at National and Regional conferences on Collaboration beyond the Brick Walls, Mobile Technology, and Redesigning your .EDU.
Before beginning her career in Higher Ed, Robin was a member of the Information Technology team for Computerworld Magazine and held related positions in the publishing industry. Robin earned her Master's in Professional and Technical Writing from Northeastern University and a Bachelor's degree from UMass, Amherst. Robin is a resident of Hopkinton, MA where she lives with her husband.
In her free time, Robin teaches Professional Development online courses in Assistive Technology, the Flipped Classroom and the Digital Child. These interactions afford her the opportunity to learn from K-12 teachers who are preparing the students who will attend our institutions in the near future.
As a new member of the board, she looks forward to leveraging her experience and creating more opportunities to learn from her colleagues.