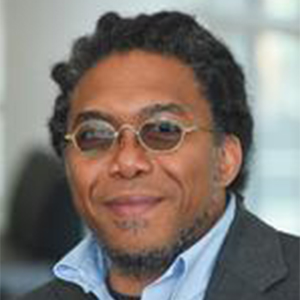 Themba Flowers is currently the Director of Digital Scholarship Services at Yale University Library. In this role, he manages services in support of data analysis and reproducibility, digital humanities, digital publishing, and digital projects.
His current and previous functions include teaching workshops, managing technology initiatives, designing and supporting next-generation learning environments, as well as providing support for active learning pedagogies and research design. Themba has significant experience leading teams in Library, IT, space design, information security, software development, and educational technologies. He has presented at American Library Association, Educause, Digital Libraries Federation (DLF) Forum, OpenCon NYC, NERCOMP, and New Media Consortium among others.
Themba graduated from the University of California at Berkeley majoring in Spanish and Portuguese with a minor in Linguistics. He is an alumni of the Harvard Leadership Institute for Academic Librarians. In previous lives, Themba has been a database programmer, designer, deejay, teacher, and an artist.
Before joining the NERCOMP board in 2014, Themba sat on the NERCOMP Annual Conference Program Committee, starting on the Teaching and Learning track and moving into the Library and Scholarship track in subsequent years. He has previously served as NERCOMP Secretary and has been a member of the Vendor & Licensing Committee, and Community Relations Committee. Themba currently sits on the Finance Committee and Annual Conference Program Committee.