Info-Tech Research Group

License Start Date:
Monday, March 6, 2017
License End Date:
March 5, 2020
How do I find out More?
Moneyball CIO Webinar – May 2, 2017
Updated : July 10, 2019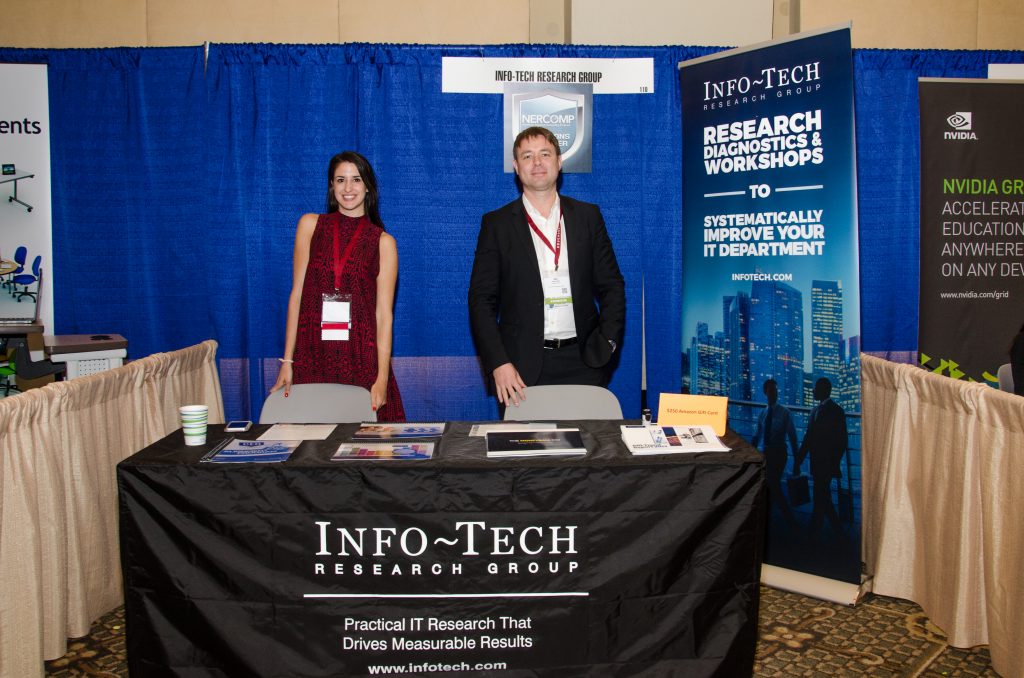 NERCOMP is pleased to announce that we recently signed a renewal agreement with InfoTech Research Group.  Please see attached documents for services and discounted pricing details.
About InfoTech Research Group:
We help CIOs achieve what they want most: measurable results
Info-Tech Research Group is the world's fastest growing, member driven information technology research and advisory company, proudly serving over 30,000 IT professionals. We produce unbiased and highly relevant and actionable IT research to help CIOs and IT leaders make strategic decisions and put them into practice. We partner closely with IT teams to provide everything they need, from actionable tools to analyst guidance, ensuring they deliver measurable results for their organizations.
Info-Tech's mission is to help IT leaders and their teams:
• Systematically improve their core processes and governance
• Successfully implement critical technology projects
Since 1997, we have been helping CIOs and their teams evolve from fire fighters to innovation champions.
Legal Note:
NERCOMP negotiates the best prices and terms possible for its members and works with outside legal counsel to facilitate the arrangements between NERCOMP and the vendors. Outside counsel conducts an initial legal review of licenses and agreements on behalf of NERCOMP but does not provide an individualized review on behalf of any particular member institution.
Each member institution signs its agreements or purchase orders with vendors individually and the institution itself is liable for the rights and obligations therein. Members are strongly encouraged to have their agreements reviewed internally by their own counsel. Note that in addition to the agreement posted on the NERCOMP website, additional terms or conditions may be incorporated by reference within the agreements.
In addition, NERCOMP often negotiates separate agreements with vendors governing NERCOMP's own relationship to the vendor. Although NERCOMP members are not parties to these agreements, NERCOMP will make copies of available to any member for review, upon request.
License Start Date
Monday, March 6, 2017
License End Date
March 5, 2020
NERCOMP Negotiator:
Ananda Jones

BECOME A MEMBER
Consider joining - and take advantage of a wide range of discounted vendor offers
JOIN US