Living Security
Join Living Security on March 10th at 5:30 for the Creating a Secure Culture on Campus Webinar with Ben Woelk of RIT.  Details and registration are here.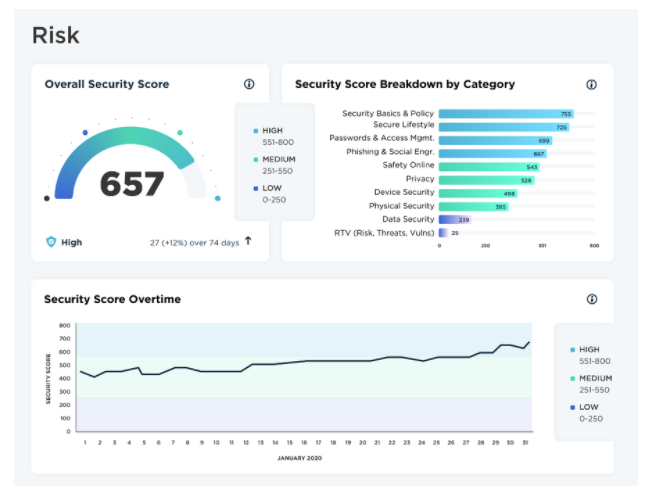 LIVING SECURITY
Founded in 2017, Living Security's mission is to help prevent cybersecurity breaches with a human risk management platform that does more than just meet compliance needs. It truly changes behavior. Living Security believes empowering people is the key to ending breaches. Gamified learning and immersive experiences engage and educate users, while the science-backed, tech-enabled platform uniquely provides CISOs the ability to measure effectiveness and program ROI.
Named one of Austin's Best Places to Work, the Living Security team is composed of 50+ cybersecurity professionals committed to transforming security awareness training as we know it and turning end users into the enterprise's greatest asset against cybercrime. Living Security is trusted by security-minded organizations like University of California, Morgan State University, University of Virginia, Southern Methodist University, Kent State University, Texas A&M, Rochester Institute of Technology, and Harvard University.
Learn more by visiting: www.livingsecurity.com
NERCOMP Partnership Agreement
The partnership between Living Security and NERCOMP provides the following services to NERCOMP members:
Pre-negotiated contract and master service agreement.

Discounted pricing for all new Living Security end users.
FREE DEMO: https://www.livingsecurity.com/nercomp