N2N Services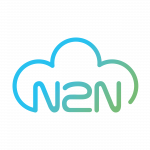 Updated : July 10, 2019
N2N Services – Illuminate Platform
N2N Services Inc. is a leader in enterprise application and data integration for higher education.
N2N's Illuminate Platform is a cloud-based API integration and management platform. Illuminate includes modules to build, secure, integrate, and share APIs. The platform can be used for integrations of all types and by any sized institution. Illuminate allows institutional business users to easily connect their SIS and ERP systems, whether on-premise, hosted, or in the cloud, to any other system or vendor requiring real-time or scheduled data synchronization. The platform's API builder provides simple-to-use wizards for creating web services, allowing users to API-enable systems within minutes with little to no programming.
N2N's deep experience with Higher Education, coupled with the innovative Illuminate platform, can quickly benefit colleges and universities that need to seamlessly integrate cloud-based or locally hosted applications.
Key Benefits:
Illuminate provides turnkey APIs to integrate with leading Student Information Systems and other products used by educational institutions

Illuminate allows your IT staff and business users to build complex APIs in a matter of minutes.

Illuminate provides access to all of your enterprise data, whether the data is on-premise or on the cloud, in a seamless and secure fashion using a simple, innovative, wizard-like user interface.

Illuminate is affordable, with subscription-based licensing for every budget.


Illuminate Features:
API Builder

Quickly and easily create APIs with Illuminate's intuitive wizards using a SQL query, database stored procedure, existing endpoint, or file.

API Management

Manage multiple API versions, provide secure access to consumers, apply unique templates for each consumer and manage authorization settings.

Connection Management

Manage connections to data providers, on premises database systems, certificates, cloud providers, file sources, and identity providers.

Consumer Marketplace

Plug-in any of N2N's certified partner connectors or community APIs using our Consumer Marketplace, choose from 100's of pre-built APIs and connectors.  

Analytics

View real-time data on API request traffic, latency and errors. Filter usage and consumption metrics by location or search historic transaction information.

Interface Workflow Designer

Merge, schedule or map APIs for a complete data flow to solve all your integration challenges.
NERCOMP members are eligible for significant discounts on both Illuminate subscriptions and API design services.
To learn more about N2N and the Illuminate platform visit www.illuminateapp.com
To request a demo of the Illuminate Platform email: sales@n2nservices.com
How do I find out more…
Danielle Whitney
VP, Business Development
danielle.whitney@n2nservices.com
888-651-3309 x23
——
Videos: https://www.youtube.com/user/n2nchannel
Blog: https://illuminateapp.com/web/n2n-blog/
Legal Note:
NERCOMP negotiates the best prices and terms possible for its members and works with outside legal counsel to facilitate the arrangements between NERCOMP and the vendors. Outside counsel conducts an initial legal review of licenses and agreements on behalf of NERCOMP but does not provide an individualized review on behalf of any particular member institution.
Each member institution signs its agreements or purchase orders with vendors individually and the institution itself is liable for the rights and obligations therein. Members are strongly encouraged to have their agreements reviewed internally by their own counsel. Note that in addition to the agreement posted on the NERCOMP website, additional terms or conditions may be incorporated by reference within the agreements.
In addition, NERCOMP often negotiates separate agreements with vendors governing NERCOMP's own relationship to the vendor. Although NERCOMP members are not parties to these agreements, NERCOMP will make copies of available to any member for review, upon request.
License Start Date
June 6, 2019
License End Date
June 5, 2022
NERCOMP Negotiator:
Ananda Jones
on behalf of NERCOMP Vendor & Licensing

BECOME A MEMBER
Consider joining - and take advantage of a wide range of discounted vendor offers
JOIN US