Wolfram Research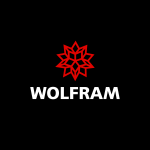 License Start Date:
May 29, 2019
License End Date:
May 28, 2022
Updated : July 8, 2019
New Wolfram Renewal Signed in May 2019!
Exclusive Discounts Available to NERCOMP Member Institutions
Products/Services to be covered under proposal:
Wolfram Research Comprehensive and Unlimited Programs, including products such as Mathematica, Network Mathematica, webMathematica, gridMathematica, and Mathematica application packages, as well as on-site training and instruction provided by the Wolfram Education Group.
Legal Note:
NERCOMP negotiates the best prices and terms possible for its members and works with outside legal counsel to facilitate the arrangements between NERCOMP and the vendors. Outside counsel conducts an initial legal review of licenses and agreements on behalf of NERCOMP but does not provide an individualized review on behalf of any particular member institution.
Each member institution signs its agreements or purchase orders with vendors individually and the institution itself is liable for the rights and obligations therein. Members are strongly encouraged to have their agreements reviewed internally by their own counsel. Note that in addition to the agreement posted on the NERCOMP website, additional terms or conditions may be incorporated by reference within the agreements.
In addition, NERCOMP often negotiates separate agreements with vendors governing NERCOMP's own relationship to the vendor. Although NERCOMP members are not parties to these agreements, NERCOMP will make copies of available to any member for review, upon request.
License Start Date
May 29, 2019
License End Date
May 28, 2022
NERCOMP Negotiator:
Ananda Jones

BECOME A MEMBER
Consider joining - and take advantage of a wide range of discounted vendor offers
JOIN US