D2L
D2L (Desire2Learn) is extremely excited to become a NERCOMP solutions partner!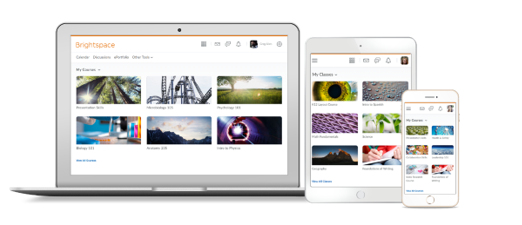 D2L are the creators of Brightspace, a modern online learning platform that is designed to meet the needs of today's on-the-go learner. Brightspace is the learning platform built for people who care deeply about helping all learners reach their potential. As your partner in learning, D2L helps make learning more personalized, engaging, and accessible, to help you drive student success. With 20 years of experience, our mission to transform learning has never wavered.
Brightspace 101 Video: https://www.youtube.com/watch?v=BWFqCrRhYws
Learn more: https://www.d2l.com/higher-education/
The D2L and NERCOMP solutions partnership provides the following benefits to NERCOMP members:
Reduced per user pricing for the Brightspace learning platform.
Significant first year transition discounts to offset the costs of a learning platform switch.
A pre-negotiated D2L & NERCOMP contract and master service agreement.
For more information, please reach out to Clayton Coyne Clayton.Coyne@d2l.com