A Community of Higher Ed Library and IT Professionals
featured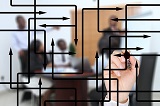 Taking Management Skills to the Next Level: Exploring Topics in Strategies and Leadership
June 11 - 12, 2018
Norwood, MA.
Are you a new manager or one that has recently moved to a new position?  How are you feeling?  Do you have everything you need in your toolkit to be successful?
If not, why not take time out of your summer to engage with peers in an intimate, interactive learning environment supported by experienced leaders?
Reduce your stress levels, become more effective and take away new strategies to both lead and help your team lead from where they are.  Join us for the Exploring Topics in Strategies and Leadership program.
This two day event will be held June 11 through June 12, 2018. There will be a reception following the June 11th session. Each day's program will run from 9:00am to 4:30pm.
Click on 'Learn More' for details and to register.
About Us

NERCOMP cultivates communities of practice around information and technology, promotes strategic partnerships, and advances innovation and leadership in educational institutions across the Northeastern United States.
Learn More About Us
Our Vendors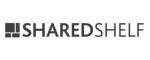 SharedShelf
Media Management Software that Facilitates Access to Your Collections. Shared Shelf makes…
see more vendors
Latest job
Associate Director of Financial Aid Operations
Responsible for the administration of a complex financial aid program, with primary focus on the day-to-day oversight and management of the Banner financial aid module,…
see more jobs