featured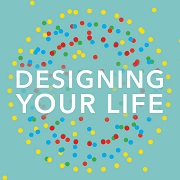 Designing Your Life
April 7 - 8, 2020
Four Points Sheraton Hotel and Conference Center, Norwood, MA.
You owe it to yourself to register for the Designing Your Life: Using Design Thinking to Build a Well-Lived, Joyful Professional and Personal Life session.
You will leave with a better understanding of where you are right now, new designs for balance and energy, ways to frame problems you've been trying to solve for a while, insights on how to hone your decision making, and three options for five-year plans for your life.
Join us as you:
– Explore meaning in work and life to increase workplace satisfaction.
– Identify resonant experiences to guide growth and progression in your current role and in your career.
– Design the balance and energy needed to fuel life and work and reduce burnout and stress.
Register soon – seats are limited.
Scholarship information available here.
About Us

NERCOMP cultivates communities of practice around information and technology, promotes strategic partnerships, and advances innovation and leadership in educational institutions across the Northeastern United States.
Learn More About Us
Our Vendors

Deque Systems, Inc.
NERCOMP members can now utilize the NERCOMP/Deque Systems Master Service Agreement, putting…
see more vendors
Latest job
LMS Administrator
The LMS Administrator is responsible for delivering solutions to business needs related to the Learning Management System (LMS) by testing system performance and provider updates,…
see more jobs