Mark Berman Community Outreach Award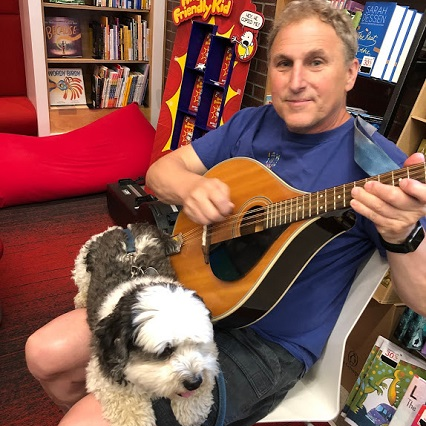 The Mark Berman Community Outreach award recognizes a member of a NERCOMP institution for their contributions to NERCOMP as well as to the larger higher education community. The person selected demonstrates excellence in nurturing relationships and bringing people together within higher education, regardless of who they are, where they are in their career, or their personal or professional identity.
Mark never missed an opportunity to get to know others or start a conversation.

Please submit your nominations by noon, Friday, January 13 using the links below. Self-nominations are also accepted.
Characteristics of the nominee might include:
History of involvement with NERCOMP and professional organizations
Demonstration of a genuine interest in all facets and all people involved with information and technology in higher education
Willingness to share their knowledge as well as to learn from others
Seeks opportunities to be involved and to get others involved
Acts as a connector for collaboration between people
The award recipient* will be notified by Monday, February 6, 2023, and receive the following:
Free registration for the 2023 in-person NERCOMP Annual Conference, including pre-conference seminars as well as lodging and travel expenses.
Recognition at the NERCOMP 2023 Annual Conference, highlighted on the NERCOMP website and featured in a NERCOMP press release.
*current NERCOMP board members or board members whose term has ended in the past 3 years are not eligible.

Who was Mark Berman?
Mark Berman was an active and enthusiastic member of NERCOMP throughout his entire career in higher education. As Director of Networks & Systems at Williams College (1991 - 2008), he found numerous opportunities to attend and lead NERCOMP workshops (SIGs or PDOs depending on the time) on a wide range of topics. Mark rarely missed the Annual Conference whether it was in Sturbridge, Worcester, or Providence. Mark carried his enthusiasm for involvement throughout his time as CIO at both MCLA (2008-2011) and Siena College (2011-2020). Mark was active in NERCOMP, EDUCAUSE, CLAC, as well as starting a regional IT group in the Albany area looking to connect with colleagues. He encouraged everyone he met to get involved in some way whether it was attending, presenting, volunteering, or running for the NERCOMP board. In addition to all of the technical and leadership workshops, conferences, board meetings, and outreach projects for NERCOMP and EDUCAUSE, Mark was an avid music lover and was an enthusiastic member of the NERCOMP Band (circa 2014-2016) that played at the annual conference.
Click here to read about past scholarship recipients.