NERCOMP LIVE! Day 3
Day Three - Wednesday, March 31, 2021:
All times are in Eastern Standard Time
8:30am - 9:00am  Copper Beech: Guided Meditation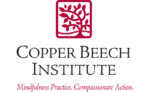 Description: Join our partners at Copper Beech Institute for a centering, all-levels guided meditation session.
10:00am - 11:00am  Mentoring Session 6
Helpdesk
Jason Boucher of Boston University
11:00am - 12:00pm  Mentoring Session 7
Leadership Through the Pandemic
Michael Cato of Bowdoin College
12:00pm - 1:00pm  Lunch Break
1:00pm - 3:00pm  Vendor Workshops (choose 1 of 3)
The Dilemma of Meaning and Change: What Kind of Impact Do You Want to Make?
Presenter: Fieldbrook Advising (90 minutes)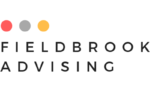 Description: Am I in the right job/career/organization? Do I fit here? Is this really the kind of contribution and impact I want to make? These questions are about the role you have and where your impact comes from. Looking closely at what you do and how that role (as well as future roles) achieves the impact you are looking for is the focus of this workshop.
Workday: Bring on the New SIS
Presenter: Collaborative Solutions & Workday (120 minutes)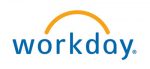 Description: The higher education climate is changing to keep up with today's consumer economy. With declining enrollment, decreased funding, and online capabilities now a necessity, more institutions are looking to secure their future through digital transformation. One key consideration is a new or upgraded student information system (SIS), which is a rare opportunity to reflect on the key differentiators of your institution. What is your institution's brand today, and what are you capable of becoming? This session will cover the type of effort it takes to prepare for and what kind of day-to-day experiences you might expect in making an SIS change. This presentation will be delivered from the experience of implementing the Workday Student platform, but the experiences of this specific SIS can be applied to many other solutions.
Learning Outcomes:
Understand what you can do now to prepare for an SIS transition.
Learn the type of work you and your teams will be doing during an implementation.
Microsoft Power Platform – How to Use the Microsoft Power Platform to Streamline and Automate Processes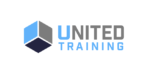 Presenter: United Training (120 minutes)
Description: In this session, you will  receive an introduction to the Microsoft Power Platform: PowerApps, Power Automate, Power BI, and Power Virtual Agents, and how they work and collaborate together to bring you streamlined and automated processes for your institution that will include an overview of how to automate responses like approvals, how to make a bot that can talk back to you or even answer questions, and much more! This event will be "demo style" and will require pre-registration so that proper access can be given.
3:00pm - 4:00pm  Mentoring Session 8
Seeking External Funding
4:00pm - 5:30pm Come "ESCAPE" with SHI! - A professional virtual escape room event - Presented by SHI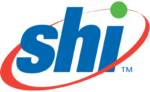 Description: Join SHI in a Virtual Escape Room Experience where you are can work together to find your way out! Don't miss the chance to escape the Cypherspace Virtual Room! Prizes will be awarded to the winning team.  Pre-registration from the vendor will be required to participate.  Slots are limited.  THIS EVENT IS NOW FULL