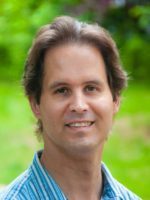 David Blezard is Senior Director of Enterprise IT Systems Services within the Enterprise Technology & Services organization that services the technology needs of the four schools of the University System of New Hampshire. David's career began at the University of New Hampshire overseeing computer labs in 1994. Since he has worked with endpoint management, academic applications like learning management systems and media hosting, business applications such as ERP, facilities, and enterprise service management, and infrastructure and systems administration. His main responsibilities now are to lead a team of developers, system administrators, DBAs, application administrators, and analysts. This role allows him to assist in planning and coordinating work across most aspects of the student services, teaching and learning, and ERP-related business units to achieve efficient, integrated solutions. They work to help the staff and students at Granite State, Keene State, Plymouth State, and UNH do, learn, and achieve more on a day-to-day basis.
David has particular interest in the areas of learning technologies, IT service management practices, Agile and DevOps methodologies, and information security. Those approaches and concepts underpin his teams' efforts to improve, modernize, and transform services in partnership with the various departments and groups across New Hampshire. Of particular note is David's involvement in securing statewide contracts for learning management services that have become the iLearnNH initiative for USNH, in conjunction with the NH Department of Education, to provide technology solutions to K-12 schools across the state.
His involvement with NERCOMP has been throughout his career, attending events and eventually contributing his first presentation at the 2001 conference. He has presented at the annual conference 10 times and at many more workshops and has been part of the professional development organizing since 2013. NERCOMP has been a major part of his own professional development, and he is pleased to be able to both continue that and give back through being a board member. He has contributed to the broader IT community by presenting at many conferences including SIGUCCS, EDUCAUSE, All Day DevOps, and DevOps Enterprise Summit. David also has experience as a faculty member, having taught network and system administration courses as an adjunct instructor for the UNH Computer Science department for 17 years. He also hasn't forgotten that he went to school to study zoology and marine biology, so he is active with both the Seacoast Chapter of NH Audubon and the Seacoast Science Center of Rye, NH.