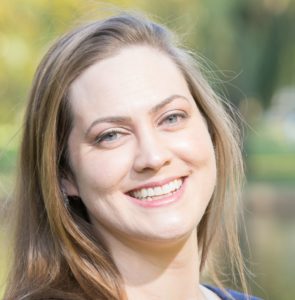 Mary came to librarianship through a love of teaching. After graduating with a master's in Library
Science (MLS) from Indiana University Bloomington in 2005, the next 10 years took her to libraries
across the country: a small liberal arts college, a top-20 research institution, a world-renowned business
school, and finally, Boston's only public research university, coordinating library teaching programs.
During this journey, Mary discovered a love of technology and completed a second master's in
Educational Technology Leadership from the George Washington University in 2012. This intentional
intersection of libraries and technology helped Mary make technology and learning design a hallmark of
her library instruction programs: developing online tutorials and modules to enhance her libraries'
instructional services, working with her IT department to integrate a classroom set of iPads and mobile
apps for their library instruction classroom, and implementing best practices in instructional design and
assessment.
After 10 years in the library classroom, Mary transitioned into the role of Engagement and Advancement
Librarian at UMass Boston, the role she currently holds. This transition has allowed Mary to support her
library's programmatic growth through a more strategic lens. As a member of the library's leadership
team, Mary and her colleagues seek collaborative solutions to problems both large and small, which
includes working cross-departmentally within the library and liaising effectively with departments across
campus. Mary brings this critical lens, desire for collaboration and consensus-building, and her deep
foundation in teaching, learning, and technology, to the NERCOMP Board of Trustees.
Mary moved to the Boston area in 2012 and quickly found a professional home with NERCOMP, first
attending the rich and varied local professional development offerings. Over the years, Mary's
participation in NERCOMP has expanded: first as a member of the NERCOMP Annual Conference
Program Committee, then as the track chair for the Libraries and Scholarship track of the Program
Committee. Mary was invited to be the Vice Chair for the NERCOMP 2020 Annual Conference (if only we
knew what was in store for us!) and subsequently served as the Chair for the NERCOMP 2021 Annual
Conference, the first fully online annual conference to be designed and implemented from the ground
up by NERCOMP staff and volunteers (with the close collaboration and support of our vendor partners).
NERCOMP has emerged as a leader in helping to redefine what the landscape for teaching, technology,
professional development, and collaboration looks like in a post-COVID world, and Mary is proud to be
able to work with an incredible group of people to help NERCOMP continue to evolve to meet the ever-
changing needs of its member institutions.
Mary serves on the editorial board for the peer-reviewed journal Internet Reference Services Quarterly.
She is an active volunteer in the Boston Library Consortium, for which she is currently co-chairing the
Strategic Planning Steering Committee.