Adobe ETLA Site License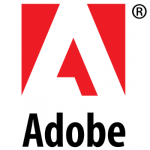 License Start Date:
Tuesday, September 27, 2016
License End Date:
Thursday, September 26, 2019
Click Here for:
New Agreement (Sept. 2019):
Amendment – Option 2:
Current:
Click Here for:
How do I find out More?
Updated : November 25, 2019
Register for the NERCOMP-Adobe Sign webinar on December 5th at 1:00:
https://edu.adobeeventsonline.com/Webinar/2019/Q4/NERCOMP/invite.html
October 18, 2019:  Adobe Student Success webinar Recording: https://edu.adobeeventsonline.com/HED/2019/MaketheLeap/invite-106.html
NERCOMP Is pleased to announce that we have executed a new agreement with Adobe to provide NERCOMP Members significant savings on their Adobe products.  The new Adobe ETLA Agreement has  three great offerings, including options to include all or some faculty and staff,  and all or none of your students.
View the June 12th Webinar with NERCOMP/SHI and Adobe reviewing the contract HERE
Slides: Nercomp Adobe 2019-2022 ETLA Agreement_MC
Resources:
Adobe Creative Cloud Across the Curriculum (fee ebook by a professor)
Make It Center (free)
Portfolio Showcase by Adobe
Adobe Training
Adobe Education Exchange
The following Terms and Conditions apply to this agreement:
Adobe Desktop Software PSLT 2019v1 released April 9, 2019
Creative Cloud and Document Cloud PSLT 2019v1 released April 9, 2019
This agreement is limited to regular NERCOMP members as defined by the NERCOMP by-laws (that is, state, municipal or non-profit accredited institutions of education, which are authorized to grant degrees, from the states of Connecticut, Maine, Massachusetts, New Hampshire, New Jersey, New York, Pennsylvania, Rhode Island and Vermont). Adobe will review FTE count and other organizational details prior to formal acceptance.
Legal Note:
NERCOMP negotiates the best prices and terms possible for its members and works with outside legal counsel to facilitate the arrangements between NERCOMP and the vendors. Outside counsel conducts an initial legal review of licenses and agreements on behalf of NERCOMP but does not provide an individualized review on behalf of any particular member institution.
Each member institution signs its agreements or purchase orders with vendors individually and the institution itself is liable for the rights and obligations therein. Members are strongly encouraged to have their agreements reviewed internally by their own counsel. Note that in addition to the agreement posted on the NERCOMP website, additional terms or conditions may be incorporated by reference within the agreements.
In addition, NERCOMP often negotiates separate agreements with vendors governing NERCOMP's own relationship to the vendor. Although NERCOMP members are not parties to these agreements, NERCOMP will make copies of available to any member for review, upon request.
License Start Date
Tuesday, September 27, 2016
License End Date
Thursday, September 26, 2019
NERCOMP Negotiator:
Ananda Jones

BECOME A MEMBER
Consider joining - and take advantage of a wide range of discounted vendor offers
JOIN US