Adobe ETLA Site License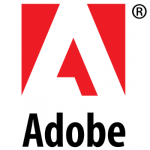 License Start Date:
Tuesday, September 27, 2016
License End Date:
Thursday, September 26, 2019
Click Here for:
Click Here for:
How do I find out More?
Updated : April 23, 2018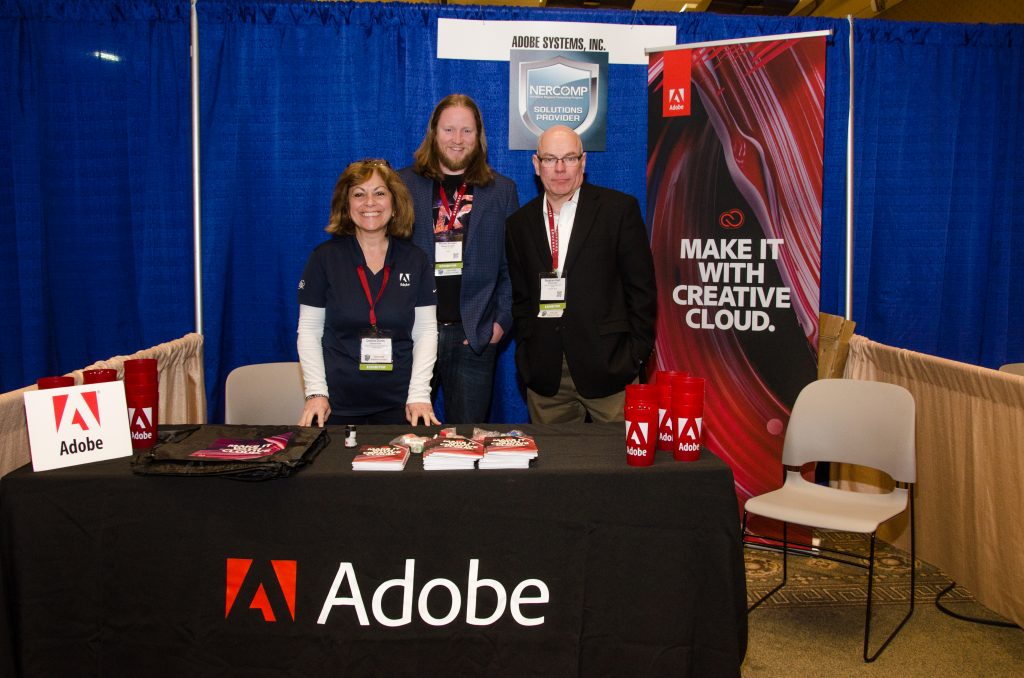 FAQ's from April 2018 Webinar:  Adobe_webinar_FAQ_education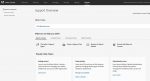 NERCOMP and SHI Annual Conference Session Slides
With the eventual migration of all Adobe software deployment being limited to the Admin Console, we wanted to share what we hope are some compelling reasons to move your end users to the Admin Console as soon as possible:
AVOID SERIAL KEY DISRUPTION – In order to avoid future disruption with serial license key expirations, we encourage you to move your non-lab machine deployment for FTE to the Admin Console as soon as possible.  In the future, Adobe is looking to provide an Admin Console solution for lab machines as well.
MISSING OUT ON SERVICES AND SOFTWARE – There are software and services included in your enterprise agreement with Adobe with benefits only fully realized with deployment in the Admin Console.  Several institutions in your area have made the move and have been able to share the extra software and services with their end users.
USER SYNCH TOOL – We also have a Premium Onboarding team ready to assist in helping implement our User Sync Tool which simplifies user software access management by IT departments.  This service is currently included in your agreement.
SUPPORT – Lastly, in the Support tab of your Admin Console, you may schedule Expert Sessions anytime for assisting in software deployment or access issues.  These are also included in your agreement and are currently unlimited.
How may Adobe assist in helping your FTE get moved to the Admin Console?  Let us know when we may have a call to discuss?
Contact:
Steven Watson
Sr Customer Success Manager, Consortia & Systems
Adobe Systems Inc.
December 1, 2017 old Adobe Serial License Keys Will Expire
On Friday, December 1st there are some older Creative Cloud serial numbers that will be expiring.  To avoid software access disruption, please do the following as soon as possible:
Move all faculty/staff users to the Admin Console.
Update all lab/library machines to the latest serial license key.
The most current serial license key may be found at the Licensing Website (https://licensing.adobe.com) searching by the ID 53512264.  The most recent key is labeled SN213 VIDEO and has the ending of -7660.  This serial license key will last through 2019 (through the end of the current ETLA agreement).  If you don't see the anything pull up from searching by the ID above, notify Steven Watson (contact information below) and he can work with Adobe to have you added.
Steven Watson:  stwatson@adobe.com   385-345-1553
If you have access to Adobe Creative Cloud for enterprise and are looking for help getting started click here:  CCE_Edu_Getting_Started_Flyer.
Adobe Webinar:  Admin Console Expert Session October 25, 2017:  Recording
"Adobe Creative Insider is a free Adobe perk. You can sign up to receive a newsletter with tips and tricks, and perks like access to digital creative kits and e-learning. If you sign up before October 2nd, you'll be entered to win a ticket to the Adobe conference – just put Stephen Hart's name in as your Adobe referral when you fill it out.
http://www.adobecreativeinsider.com"
Adobe Named User Deployment Webinar on May 22, 2017:
Link to the recording: https://my.adobeconnect.com/p7h0uj3hsire/
Slides: 20170522_NERCOMP Webinar_Adobe Named User Deployment_v02
Two additional references:
Check out the recent Adobe Webinar with RIT:
RIT Webinar recording at:  https://my.adobeconnect.com/p4qj4bpuhti/
HSB Knife video clip at:  https://my.adobeconnect.com/p9h14o5ece6/
NMD Reel clip at:  https://my.adobeconnect.com/p2zfo90som3/
Adobe ETLA Renewal:

The new NERCOMP ADOBE ETLA went into effect on September 27, 2016
Please visit the following links for Deployment information:
CC Enterprise Deployment Overview Deck – 6-7-16
https://files.acrobat.com/a/preview/bd090830-716b-4f9b-88fe-bbda6f62bf0b
Recording
Creative Cloud for Enterprise deployment overview 6-7-16
https://my.adobeconnect.com/p5sgikso22z/
Presentation: https://files.acrobat.com/a/preview/a677d7ba-ea43-435e-b461-325666ae1ad9
Migrate from named to serialized: https://helpx.adobe.com/enterprise/help/licensing.html
Dashboard Admin Roles: https://helpx.adobe.com/enterprise/help/admin-roles.html
Creative Cloud Packager: https://helpx.adobe.com/creative-cloud/packager.html
Enterprise Help & Support: https://helpx.adobe.com/enterprise.html
Deployment Planning: https://helpx.adobe.com/enterprise/help/deployment-planning.html
Note:  "For support issues, we encourage ETLA members to first submit a ticket in the Support tab in the Enterprise Dashboard.  If after time has passed, and the issue isn't addressed or resolved, then please feel free to reach out to stwatson@adobe.com and we can help escalate."
OFFERING –                 Creative Cloud Offering –Pay per FTE
Three year term license – Annual Payments – September 27, 2016– September 26, 2019
DETAILS –
–  Ability run to Device Based Licenses on all university owned machines
–  Ability to have that number of User Based license for Faculty Staff users.(on two devices per user)
OPTIONS – Adobe OFFERING
NERCOMP Adobe ETLA Timeline:  Please contact Barb West at SHI for details – Barbara_West@shi.com
Check out the latest Adobe Webinar recordings:
July 14, 2016 – Adobe Education:  Resources, Tips and Certification https://my.adobeconnect.com/p2u48nibum2/
June 2, 2016 – Adobe ETLA NERCOMP Renewal – Pricing and Deal Structure:  https://my.adobeconnect.com/p5bfznsyhu5/
May 12, 2016 – Adobe eSign: Increase Productivity through Adobe's Digital Signature Platform: https://my.adobeconnect.com/p3bua0nknuf/
April 21, 2016 – What the Creative Cloud Means to Education/Art Beyond the Classroom:  https://my.adobeconnect.com/p2v6icquqim/
April 7, 2016 – What Is New in Adobe Creative Cloud: Apps & Services: https://my.adobeconnect.com/p77uu8alg0c/
March 31, 2016 –  Adobe Creative Cloud Deployment and Dashboard:  https://my.adobeconnect.com/p41d21fdg88/
Click here to view slides about the Adobe ETLA Renewal: NERCOMP 2016 ADOBE (1)

This agreement is limited to regular NERCOMP members as defined by the NERCOMP by-laws (that is, state, municipal or non-profit accredited institutions of education, which are authorized to grant degrees, from the states of Connecticut, Maine, Massachusetts, New Hampshire, New Jersey, New York, Pennsylvania, Rhode Island and Vermont). Adobe will review FTE count and other organizational details prior to formal acceptance.
License Start Date
Tuesday, September 27, 2016
License End Date
Thursday, September 26, 2019
NERCOMP Negotiator:
Ananda Jones

BECOME A MEMBER
Consider joining - and take advantage of a wide range of discounted vendor offers
JOIN US