Canvas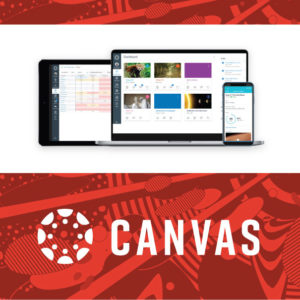 CANVAS
The Canvas Learning Management Platform, built by Instructure, is the open, extensible learning management system that educators use and learners love. That's why Canvas is chosen by more colleges and universities in North America than any other LMS. 
Canvas' ability to seamlessly plug into existing technology tools and it's unparalleled up-time, reliability, and security all ensure a solid foundation for your learning ecosystem. Canvas ease of course design, Speed Grader's anytime anywhere access, and our powerful Teacher and Student Apps for mobile devices, ensure Canvas gets used deeper than any other LMS. 
Learn more by visiting CanvasLMS.com. 
NERCOMP Professional Development Powered by Canvas
We're excited that NERCOMP has chosen Canvas to deliver all of the organization's professional development and virtual programming, free of charge for the 2020-21 academic year! 
NERCOMP Partnership Agreement
The Canvas and NERCOMP solutions partnership provides the following benefits to NERCOMP members:
Significant discount on per user pricing for institutions new to Canvas 

Savings on remote hourly training, institutional design and consultation services for all Canvas clients

A pre-negotiated Canvas & NERCOMP contract and master service agreement.
Our Commitment to Our Clients
At Instructure, we take data privacy and security very seriously. We even have a Privacy Officer tasked with keeping us ahead of the curve. Explore our Five Guiding Privacy Principles. 
We believe diversity and inclusion are the responsibilities of every employee within an organization, and we actively work to ensure Instructure is an awesome place to work for everyone. Learn more at Moving Diversity and Inclusion Forward Together. 
Accessibility is paramount in education. That's why Canvas is certified WCAG 2.1 AA substantially conformant by a non-profit third party, WebAIM. Visit our accessibility page to learn more.