NERCOMP LIVE! Day 1
Day One- Monday, March 29, 2021:
All times are in Eastern Standard Time
9:30am - 11:00am   Welcome and Orientation
Keynote Speaker:  Kate Zwaard, Director of Digital Strategy at the Library of Congress
11:00am - 12:00pm  Mentoring Session 1
Anti-Racism in Academia (ARiA)
Tina Pappas of Rutgers University
Tracy Weber of University of Notre Dame
12:00pm - 1:00pm  Lunch Break
1:00pm - 3:00pm  Vendor Workshops (choose 1 of 3)
Meet Your New Best Friend: Canvas Studio!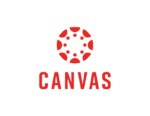 Presenter: Instructure (60 minutes)
Description: Engaging students is essential for educators. That's especially true with so many students learning online right now. Inciting the perseverance and effort necessary for authentic engagement to take place is no small task. That's why Instructure developed Canvas Studio! We know that it's not just the content of videos that needs to be impactful, but the activities that surround it. Videos must inspire meaningful interaction between educators and students and between students and their peers. Join us, as we delve into the interactive world of Instructure's awesome media platform.
Breaking Language Barriers with Microsoft Translator
Presenter: Microsoft (60 minutes)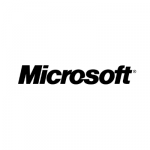 Description: This workshop will give a hands on experience to attendees to learn more about the ways they can engage students, faculty, staff, and organizations with language support needs tied to their institutions with Microsoft's Translator application as well as across M365 to be used for presentations, live conversations, on the go, and more.
Getting Noticed: Creating an Effective LinkedIn Profile
Presenter: LinkedIn Learning (90 minutes)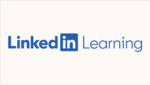 Description: LinkedIn experts will walk you through how to set up your LinkedIn profile and provide tips on how to optimize LinkedIn profiles to get noticed and effectively use the power of the network.

3:00pm - 4:00pm  Mentoring Session 2
Information Security
Joe Bazeley of Wesleyan University
Service Management
Karen Warren of Wesleyan University
4:00pm - 5:00pm  Mentoring Sessions 3
Open Education Resources
Aaron Flint of Southern New Hampshire University
5:00pm - 6:00pm NERCOMP Happy Hour with Cork Dork Bella - Hosted by Adobe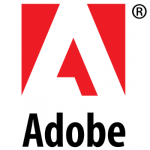 Description: Get ready for our Happy Hour wine, cheese, and charcuterie event conducted by Cork Dork Bella. Bella Pearson is a California Wine Appellation Specialist, WSET Level 2 Certified, and Graduate of Johnson & Wales University in Baking and Pastry Arts and Food Service Management with a Minor in Sommelier. Prizes will be awarded!  No pre-registration required - all are welcome!
Cork Dork Bella's Website: https://www.corkdorkbella.com/
Shopping Guide for the event!