featured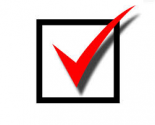 Getting Things Done….Doing What Matters
April 27, 2017
Southbridge, MA
A few seats are available in this very popular class.
A hands-on seminar, featuring highlights of David Allen's "Getting Things Done" (GTD) methodology, including the five phases of workflow and the natural project planning model. Learn practical suggestions about how to put GTD to work for you—personally and professionally—from long-time GTD practitioners. Perfect for those new to GTD, and for those with some exposure who would like to identify and address gaps in their systems. Bring your laptop, or iPad, or paper planner to begin setting up your own personalized GTD system.
Click on 'Learn More' for details and to register.
About Us

NERCOMP cultivates communities of practice around information and technology, promotes strategic partnerships, and advances innovation and leadership in educational institutions across the Northeastern United States.
Learn More About Us
Our Vendors

Info-Tech Research Group
This program is a mechanism for collecting critical feedback from end users…
see more vendors
Latest job
Senior Instructional Technologist
Work with faculty, staff ,and/or vendors on needs assessment, design strategies, learning styles, instructional strategies and course design for technology-based learning Assist in the design…
see more jobs