featured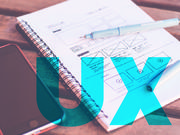 ITSM User Experience
February 28, 2019
University of Massachusetts in Amherst
UX Design is the practice of enhancing our user's satisfaction and even delight in their interactions with us. UX focuses on usability, accessibility, and design thinking to create a human-centered experience for any system, and extends beyond computers into the real world. Join us for this day-long event that will provide insight into User Experience Design, Research, and the tools that you can use to help create a great user experience.
We hope you will join us. Register now.
About Us

NERCOMP cultivates communities of practice around information and technology, promotes strategic partnerships, and advances innovation and leadership in educational institutions across the Northeastern United States.
Learn More About Us
Our Vendors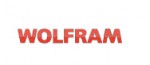 Wolfram Research
The many member schools that have existing Wolfram Research Comprehensive or Unlimited…
see more vendors
Latest job
Senior Systems Analyst
Reporting to the Director of Strategic Enrollment Management Systems, the Senior Systems Analyst will focus on implementation and maintenance of administrative systems for the Strategic…
see more jobs