Dear Friends,
Our thoughts are with each of you as you navigate these new challenging circumstances that have been thrust upon us.  We thought it would be helpful to share some of the things NERCOMP Solutions Partners are doing to support schools during this chaotic time.  We hope you find this update useful in helping you to identify solutions for your campus needs.
We will be in touch soon with more information about upcoming online opportunities for professional development and engaging in conversations with the larger NERCOMP community.
Be well,
Kevin Brassard
Chair, NERCOMP
Instructure
Blended Learning Panel Webinar Recording

Kaltura
Join us this week for a webinar about taking your marketing and admissions process digital. We'll run through the full process - campus tours, student testimonials, info sessions, interviews and more. With speakers from video platform Kaltura, VR experts Wanda VR, and student testimonials platform Advoxi, you'll get multiple perspectives on some of the steps you can take to showcase your campus online and win the hearts of next year's class.
Taking Admissions Virtual: Campus Tours, Interviews, and More During Coronavirus
Thurs, May 7
2:00PM EDT
Our technology was built for online learning and this is the time where can be the most help to our education partners.
Short description of services available:
Go Virtual with Kaltura! - With Kaltura Virtual Learning tools, students can continue their learning experience from home!
Kaltura Virtual Classroom: provides an easy-to-use experience purposely built for online instruction. With a click of a link, instructors and learners alike can engage one another as if they are in the same room, no installation needed! It can also be fully integrated with any LMS. Users will experience much more than just a video call – with collaborative whiteboards, chat, file sharing, all from the comfort of their own device.
Live Lecture Capture: For classes already using lecture capture, broadcasting the lecture live is an option. This works whether you're lecturing to a hybrid of half in-person students, half remote, or if you're giving a live lecture to an empty classroom.
Lecture Capture for On-Demand classes: make classes on-demand through the learning management system. Students and Lecturers can easily record camera, screen and audio from home and right within the LMS. Lecturers can also record their lectures in advance and upload them to the LMS. Students submit assignments through the LMS, gradebooks work as normal. Questions to the professor can be submitted through the LMS or by email.
Virtual Events: move your commencement, admissions events, campus tours virtually with us!
More information can be found on these sites:
You can also take advantage of the great consortium pricing that Kaltura has with NERCOMP!
Contact information for next steps:
Name: CT Nguyen
Title: Regional Sales Executive
Cell phone (text/call): 781-401-0313
Email: ct.nguyen@kaltura.com
WORKDAY
9 minutes, C-Level Dashboards and What If Scenarios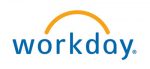 https://workday.zoom.us/rec/share/y495JJPC1WlLW4XOzWvzdJ48MKjFaaa8g3JKrPcLmR60tCUtJ_AqD7hA3yDp9fQ9?startTime=1586814031000
DEQUE
Access the link below to view a complimentary offer that Deque is extending to NERCOMP members during this difficult time.

Higher Education Accessibility Kit
Think of this as a good way to jumpstart your EDU's accessibility practices during COVID-19.
SHI

For the past week, most SHI customers have been laser-focused on finding the hardware devices and online collaboration solutions they need to support their remote users. That's why we pulled together a list of special product offers and trainings from both SHI and our partners that can help you support a geographically-diverse workforce.  View a list of SHI partner offerings here.
The SHI ITAM team is proud to present a new webinar series dedicated to ITAM topics most relevant to you.
Hosted by SHI's certified ITAM experts, each interactive webinar focuses on a specifically targeted topic of discussion to help customers on their 2020 ITAM journey.
JDisc – Your One-Stop Shop for Inventory Data Collection
April 22, 2 p.m. (EDT)
Secrets to ITAM Technology Success
May 4, 12 p.m. (EDT)
Getting the most out of Office 365
May 19, 12 p.m. (EDT)
Please click on the link below to register.
http://www.cvent.com/d/6nqw3v
Ready Education

Moving to a virtual campus community
Classes have gone online. Campus life is next. 
Ready Education
, the campus mobile app platform for over 350 schools, including 15 NERCOMP members, is helping schools communicate and engage remote students through Chat, virtual events like Orientation, Clubs/Groups, Campus Social and more with their school branded mobile app. App usage among their current customers is at an all time high as students continue to connect virtually.
Ready Education is offering a quick start package to help virtualize campus communities. Ready Education will help your school go live in less than two days work at a 50% discount.
Here's a great quote from one of Ready's current schools; 'our students are so prepared for this because they already had so much virtual campus life happening in the app."
Kivuto
Kivuto Helps Empower Digital Learning During COVID-19 Pandemic
The COVID-19 pandemic is forcing campus closures and putting pressure on academic institutions to make teaching and learning resources available remotely. Kivuto recognizes the challenges facing these institutions and understands the unprecedented strain they're placing on school IT teams at this time. And we want to help.
Kivuto is offering our Kivuto Cloud solution at no cost to schools or users to facilitate the automated management and support for Adobe's temporary at-home access benefit for Adobe Creative Cloud. Kivuto Cloud is built to help schools manage and distribute academic digital resources online, securely, and in full compliance with all accessibility and privacy standards. Using Federated IDs and a school's SAML-based authentication system, Kivuto Cloud can automatically add users to the Adobe Admin Console with no manual or ongoing intervention from administrators. Users will have access to the Kivuto Cloud self-serve portal where they will individually authenticate using their school credentials to access Adobe Creative Cloud and install it locally on their machine.
This offer will be available for the duration of Adobe's program. Learn more here.
Whatever challenges your institution may be facing to equip students, staff, and faculty with the digital resources they need, Kivuto is here for you. Reach out to us today and let us know how we can help.
Microsoft
Microsoft has created documentation and several training opportunities for schools looking to use Teams for remote learning and/or staff collaboration.
Customer Assistance
​Microsoft FastTrack is available to assist organizations setting up remote work and learning in response to COVID-19:

Please sign in and fill out a Request for Assistance form – Go to FastTrack.  The team will respond as soon as possible.  For School Data Sync support, including using LMS as a data source for rostering, go to School Data Sync.
For some education institutions the online form tool may not work, if you encounter any issues please send an email requesting FastTrack support directly to ftcrfa@microsoft.com.

Do you need help understanding Microsoft Teams and how to stand up a distance learning program? Any questions or challenges, please submit for assistance here to Engage EDU. The team will respond within 1 business day.
Documentation and Training:
Microsoft Teams for Education
LinkedIn Learning

Suddenly Teaching Online? Free Resources to Help Faculty Affected by Coronavirus:
https://learning.linkedin.com/blog/learning-thought-leadership/suddenly-teaching-online--free-resources-to-help-faculty-affecte
Adobe
There is nothing Adobe values more than the safety of our employees and our customers. We are monitoring the COVID-19 situation closely and taking the necessary precautions to ensure the safety of our employees around the world, while proactively driving business continuity plans to ensure that we continue to deliver for our customers. We have received some questions about Adobe's business continuity approach and want to keep all our customers equally informed, so we are sharing the answers to those questions to all our customers.  
 Will the delivery of Adobe Cloud Solutions be affected? 
Adobe has a Global Safety & Security Contagious Disease Preparedness Plan in place that we are actively applying. The plan outlines a comprehensive risk management and response framework in the event that a contagious disease impacts Adobe personnel, facilities or operations. At this time, Adobe's delivery of Adobe Creative Cloud, Adobe Document Cloud, Adobe Experience Cloud, and Adobe Managed Services remain unimpacted by the COVID-19 situation. Our cloud solutions are monitored and operated from several locations around the world, across a multi-vendor and multi-cloud infrastructure model, which helps ensure our ability to continue to operate our solutions throughout the duration of this situation. 
How will Adobe continue to maintain commitment of products and services to our customers? 
Adobe is monitoring the COVID-19 situation closely and taking the necessary precautions to ensure the safety of its employees around the world, while proactively driving business continuity plans and working with our partners to ensure that we continue to deliver for our customers. We are abiding by all national and local rules and restrictions and have aligned to the international standard (ISO 22301) that specifies requirements for setting up and managing an effective Business Continuity Management System. 
 What action and response plan has Adobe undertaken to mitigate COVID-19 risks which could directly impact ability to deliver and operate for our customers? 
All Adobe employees have been informed of the guidance on exercising prevention measures issued by the World Health Organization (WHO). Adobe is further taking pro-active measures to minimize risk by putting in place travel restrictions and finding alternative ways to drive our business operations. All Adobe employees worldwide have access to secure remote working technology and collaboration tools, enabling them to continue to work should they be unable to come into an office. 
 How will customers be updated on any changes in services or engagements? 
Should there be any changes to your services or the engagement model, your Adobe point of contact will notify you immediately. For Adobe Managed Services, your CSE will notify you immediately. 
 How is Adobe supporting Higher Education's significant shift to online learning in response to COVID-19?
 Adobe is providing free 90-day access for Adobe Connectuntil July 1st, 2020 with virtual rooms accommodating up to 25 participants.  
 Adobe is ready to help you navigate through this time, please reach out to me if your team needs additional information or support with what I have shared.
Mark Caruso – Adobe Education
Mobile: 1.514.243.9020 | E-mail: mcaruso@adobe.com